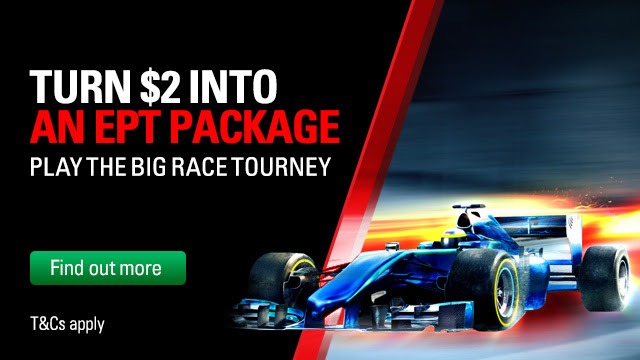 Win a European Poker Tour Prague package
Pokerstars Pokerstars Pokerstars! Win a European Poker Tour (EPT) Prague package worth €7,200 in a special $2 'The Big Race' tournament on September 23 at 14:00 ET.
Register and play the tournament The top 20 finishers will be randomly allocated a Formula 1 driver for the Russian Grand Prix in Sochi on September 30
The player who has the winning driver of the race wins the EPT package!

There's also $2,500 in BetStars Free Bets being given away to the top 500 players
Register for this unique tourney now and you could be off to the Czech capital this December to play the €5,300 Main Event with accommodation and some expenses included! Find out more about EPT Prague.
Search for 'The Big Race' in the PokerStars client or app to register.